A poll by YouGov has selected Samsung Electronics as the No. 1 in the top 10 of global brands for 2022. It got called Global Best Brand Rankings in 2022 and took place in 38 different markets. 
Source: YouTube
YouGov is a British company that collects public opinion and data worldwide. It has more than 20 years of history in this field. This year, the top 10 is selected from 380 brands in 38 markets consisting of the UK, China, India, South Korea,… The score is based on the result of the 12-month brand ranking since September 2021. According to the result that came out last Sunday, Samsung ranked first with 127 points. Google came second with 106 points, followed by its subsidiary company YouTube. The global streaming service Netflix got 59 points and landed the 4th place. The rest were Shopee, WhatsApp, Toyota, Colgate, Mercedes-Benz and Lidl. It shows the powers of this Korean group on a global scale.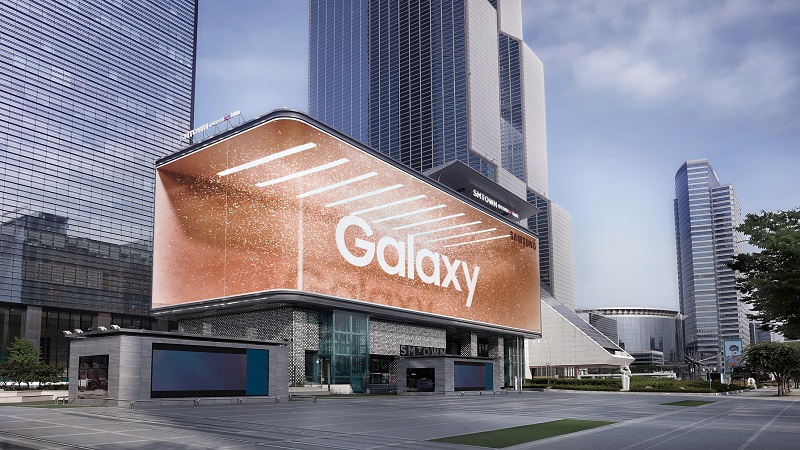 Source: TGDD
Samsung scored at the second place last year and succeeded to claim the top position this year. Last year, Google was on top of the list. Samsung ranked first in several markets including Ireland, South Korea, the Netherlands and Vietnam. In France, Pakistan, the Philippines and the UK, it was the runner-up. Samsung had the best performance out of all other companies this year in multiple fields that this Korean tech giant participates in. Samsung is a smartphone, home appliances and semiconductor chips manufacturer. It is also the largest "chaebol" in South Korea and contributes billions every year to the gross domestic product (GPD) of this East Asian country. 
Source: Samsung
In recent years, Samsung has been competing over several American companies such as Apple, Google, Amazon and Microsoft. Especially Apple, the two tech companies have a long history of rivalry and debates. Globally, the brand was evaluated for over $87 billion with 17 percent growth this year. Domestically, Samsung was obviously on the top place and followed by other Korean companies. These are pain reliever Tylenol, processed food brand Ottogi, Nike and LG. These four companies plus Samsung are currently the top 5 groups in Korea with several popular products and public recognition. 
The Korean group is currently the most innovative in terms of technology. This year, it launched Galaxy Z Fold and Galaxy Z Flip4 which both had the most advanced technology. 
For more latest updates and news, make sure to visit http://aubtu.biz on a daily basis. This website will keep you updated with the latest news. creative and inspirational posts.